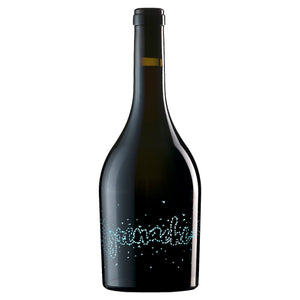 Variety: Grenache
Country, Region: South Australia; Riverland, Barossa Valley, Adelaide Hills


A blend of Grenache from 70 year-old bush vines at Barmera in the Riverland, 120 year-old bush vines at Light Pass in the Barossa and 20 year-old trellised vines at Forreston in the Adelaide Hills. The soils are, respectively: ancient red sands over deep iron rich red clays; alluvial loam; and broken sandstones over yellow clays.
The fruit is 100 % destemmed but uncrushed, with the whole berries wild-yeast fermented in an open fermenter over 12 days and plunged lightly twice a day. The wine is then racked with heavy lees to seasoned 500 litre puncheons to finish ferment, encouraging some slightly reductive notes. Bottled unfined and unfiltered.
'"The JC's Own" is Jaysen Collins' "project wines" that stem from his very good work at the bloody good Massena winery in the Barossa Valley. I guess here, JC's Own allows him some additional flexibility in winemaking style. Satisfying his own interests, so to speak. The aesthetic of the labelling and broad, round-shouldered bottle already suggest something about eclectic style, edginess.' Mike Bennie, The Wine Front, August 2019.