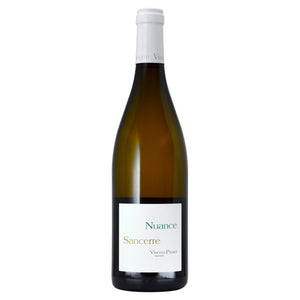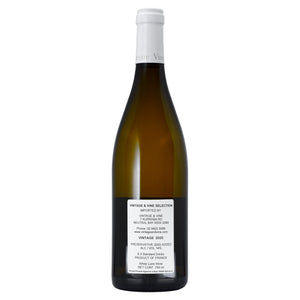 Variety: Sauvignon Blanc
Country, Region: France, Loire Valley
Appellation: Sancerre

From 40 year-old vines grown on Caillottes terroir (small stones over limestone) in Bué, selected from the vineyards of La Thibaude, Les Garennes and Les Grands Champs, Nuance is one of the domaine's 'Premier Cru' wines. The fruit is hand picked, hand-sorted and then whole-bunch pressed to tank for a cool and slow fermentation lasting about 4 weeks. The wine is aged on fine lees for 9 months in equal portions of stainless steel tanks, older barriques and demi-muids (600 L). This shows a big step up in texture and intensity with a hint of smokiness and chalky minerality with notable intensity in aromas and on the palate.
Review for 2019 'A more upmarket cuvée than Florès, but still a blend from several sites, this begins with a fragrant nose of vanilla flower, lemon cream and crushed oranges, in a ripe style but still focused and correct. The palate is just delicious, fresh and cool, with beautiful substance, a seamless structure and a fresh acidity pushing forward the fragrant citrus fruits. I find lovely integration here, a wine of creamed and almost exotic intensity, but with lift and structure too, and a long, energetic finish. Very good indeed.' (93-95) points, Chris Kissack, The Wine Doctor, February 2020.
'Brothers Clement and Florent Pinard are the 15th generation (or so they think – they wouldn't stake their lives on it) to run the family domaine in the village of Bué. They're young and dynamic and obtained biodynamic certification in 2017. The Pinards have created their own yeast starter and are restrained in their use of sulfur. They are often one of the first in the village to harvest, which they put down to farming the vineyard organically for more than 15 years. In recent warm vintages (2018, 2019 and 2020), they have achieved harmony when others have struggled. The domaine has an enviable list of the top sites in the appellation including both the Petit and Grand Chemarin vineyards and Le Chêne Marchand (all on caillottes soils), as well as a wealth of older vines; even its entry-level Florès is produced from 35-year-old plantings. Balance, harmony and elegance are common threads that weave across the range. Large format barrels are employed in varying proportions for all of its cuvées except for Florès, while lees aging builds appetizing texture. One of my go-to Sancerre producers.' Rebecca Gibb MW, Vinous, August 2021.