NSW Liquor act 2007
It is against the law to sell or supply alcohol to, or to obtain alcohol on behalf of, a person under the age of 18 years.
'I would like to say thank you so much for the arrival of my wine which arrived today. Driver very friendly and the service is excellent.'
Karen
It is with great pleasure that we invite you to join us at Wine Library on Wednesday, 11th October for...
Learn more
The wine list for our upcoming Rhone Valley Wine Dinner at Wine Library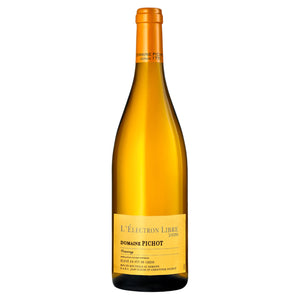 Variety: Chenin BlancCountry, Region: France, Loire ValleyAppellation: Vouvray This is the first edition of L'Electron Libre, a new 'super cuvée' from Christophe Pichot...
Learn more
Fabulous champagnes for that special celebration
MAGNUMS OF EVERY PERSUASION. THEY SAY THAT A MAGNUM IS THE PERFECT SIZE FOR TWO PEOPLE. WHEN ONE IS NOT DRINKING!
Half bottles - Looking for a little dessert wine? Or the perfect bottle for a dinner for one? look no further!