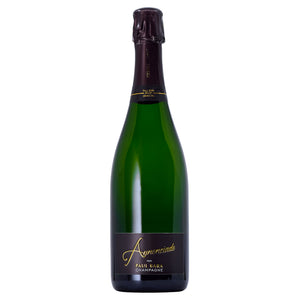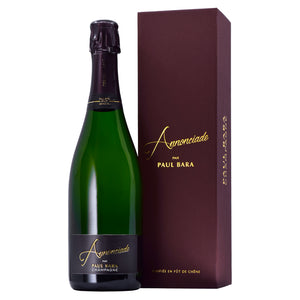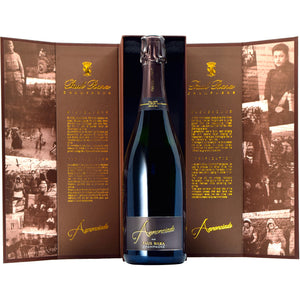 Variety: 70% Pinot Noir, 30% Chardonnay
Country, Region: France, Champagne
Appellation: Champagne


The Annonciade bottling pays homage to an ancestor of the Bara family. In 1833, Annonciade, the daughter of a winemaker from Bouzy, married Auguste François Bara, a young cooper from a neighbouring village. Paul Bara Annonciade is aged for 6 months in barrel and then 10 or more years on lees in bottle. The 2007 vintage was disgorged in June 2022 giving total of 14 years on lees, and given an Extra Brut dosage of 5g/l. A stunning Champagne of great power and complexity. This vintage is made from 70% Pinot Noir and 30% Chardonnay.
Located in Bouzy just to the east of Epernay in the Marne Valley, Champagne Paul Bara uses only their own estate grown fruit from 100% Grand cru rated vineyards to craft it's small range of champagnes.

Their superbly sited vineyard sites have over the years been sought after by many of the top Champagne houses, and while many other producers have been busily expanding, Paul Bara have remained producing the highest quality possible from these same 11 hectares for seven generations. Now managed by Chantal Bara, the beliefs and methods remain true to previous generations, producing very low yields of the best possible grapes from these superb vineyard sites. The great art in the champagnes of Paul Bara remains the same as it always has, it is the stunning purity and depth of 100% Grand cru Bouzy fruit maintained with finesse and balance that is achieved by using such a high percentage of Pinot Noir in the blend.
Whilst the region of Burgundy has enjoyed a huge revival of its fortunes in the past 3 decades as a result of the surge in quality coming from the small growers who are now estate bottling, Champagne is also now seeing a similar surge of interest in small high quality grower champagnes. In Burgundy the best sites for each variety are well researched and have proven their capacity to produce wines of a certain quality level for centuries. Similarly in the Champagne region, the best sites of land are rated and the prices of grapes that can be achieved from those sites will depend on the rating of each site. Bouzy is one of the few villages rated 100% Grand cru and these champagnes come from those superbly sited vineyards.