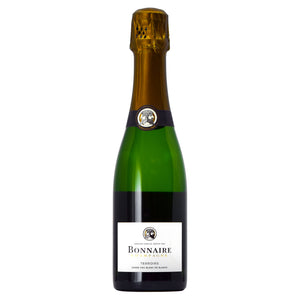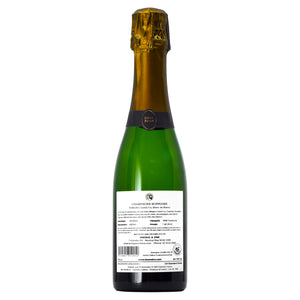 Variety: 100% Chardonnay
Country, Region: France, Champagne
Appellation: Champagne

100% Chardonnay made primarily from a blend of 2017 and 2018 vintages for this shipment. Fermented and aged in stainless steel and disgorged in March 2020 with a low dosage of 7 g/L.
This cuvée shows the finesse capable from the chalky soils of Cramant. It oozes freshness, showing at once great acidity and balanced dosage enabling its aromas to express themselves freely. Very pale bright colour with fine yet intense citrus and white flower aromas. Great length in the mouth finishing on fresh and mineral notes with suppleness and balance. This Blanc de Blancs is full of character and natural elegance, with great depth and minerality.

'The NV Blanc de Blancs Grand Cru Brut is a clear, fresh and chalky Chardonnay from Cramant in the Côte des Blancs that opens with lovely intense and soft white fruit aromas. It is a mouth-filling, very elegant and finessed Cramant with highly digestible balance and stimulating lightness in alcohol (12%). The finish is charmingly round and fruity but also has the typical chalky texture that gives it perfect balance. This is an excellent cuvée with a delicate, salty, well-structured finish. I didn't see a lot number on the label nor on the bottle, but this should be a pretty fresh disgorgement and is mainly based on the 2013 vintage, as Jean-Emmanuel Bonnaire told me. Tasted April 2018.' 90 points, Stephan Reinhardt, The Wine Advocate, September 2018.


Located in Cramant in the Côte de Blancs to the south of Epernay the Bonnaire family own some of the very best sites of Cramant making a range of  beautifully precise blanc de blanc and Chardonnay predominant Champagnes. Bonnaire use only their own estate grown fruit from 100% Grand cru rated vineyards in Cramant and Cuis and Oiry together with small holdings in the Marne Valley and Bergeres-les-Vertus for a little Pinot Noir and Pinot Meunier to craft their small range of crystalline pure champagnes.
Established since 1932 the Bonnaire estate is now run by the new generation of Jean-Etienne and Jean-Emmanuel who in recent years have taken over from their father Jean-Louis who has lead the estate for more than 50 vintages establishing them as one of the leading producers in the Côte des Blancs.
All champagnes at Bonnaire are fermented and raised in stainless steel with malolactic fermentation used to soften the austerity so often found in blanc de blanc champagnes. This results in a range showing wonderfully fine textures allied with richness and depth and exceptional purity.