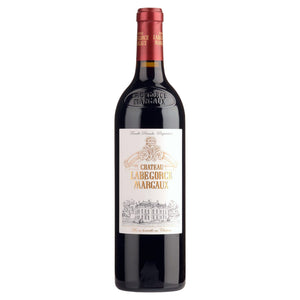 Variety: Cabernet Sauvignon, Merlot, Cabernet Franc

Country, Region:
France,
Bordeaux
Appellation: Margaux


'The 2019 Labégorce was the first vintage vinified in the new cellar and also the first to use Cabernet Franc from the north part of the appellation, on more limestone soils, a massal selection from an organic producer in the south of France. Matured in 40% new oak, this has a voluminous, multifaceted bouquet, a mixture of red and black fruit,
cedar and perhaps more rose petal than violet at the moment. The palate is medium-bodied with grainy tannins, very well balanced, and a little spicier than I found from barrel, leading to a detailed, tensile finish. Drink 2024-2045.' 94 points, Neal Martin, Vinous, December 2021.
The Labégorce vineyards include three main plots, totalling 70 hectares in all, although only approximately 40 hectares are fully planted up. All three plots lie in the northernmost part of the commune. The largest plot, accounting for about two-thirds, lies just northeast of the fine chateau, which was constructed by the renowned architect Courcelles. There is a second plot around the chateau itself, accounting for about a quarter of all the Labégorce vines, while the smallest plot lies a little further north around the church in Soussans. The vines average 30 years of age, with the oldest vines, of which there are just four hectares, dating from between 1902 and 1950. More date from 1951 to 1985, whereas a quarter date from 1989 when extensive replanting took place. Vineyard practices involve careful use of chemicals, with no herbicide used at all, and yields are typically 50 hl/ha. Harvesting is by hand, and fermentation begins with a short, cold maceration followed by a temperature controlled process. Each parcel of vines, of which there are many, is vinified separately. The blend is 48% Cabernet Sauvignon, 40% Merlot, 10% Cabernet Franc and 2% Petit Verdot. Malolactic fermentation takes place in oak, 30% of which is new, where the wine spends up to fifteen months." thewinedoctor.com