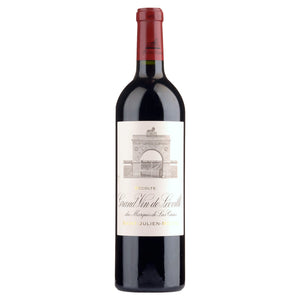 Variety: Cabernet Sauvignon, Merlot, Cabernet Franc

Country, Region:
France,
Bordeaux
Appellation: Saint-Julien


'The 2001 Léoville Las Cases is simply stunning. I was fully prepared to decant it given that Las Cases is almost always a brute in its youth. And make no mistake about it, a twenty year-old Las Cases is still a youngster. Quite frankly, I am not at all prepared for the sheer intensity and richness that emanates from the glass. No decanting needed. The 2001 is simply magnificent upon opening. A rush of generous inky blackberry jam, spice, graphite and leather conveys superb textural intensity. Time in the glass helps the aromatics come alive. Shockingly rich and voluptuous, the 2001 is also wonderfully open today. Uncharacteristically so for Las Cases, in fact. But who's complaining? Certainly not me. Even so, the 2001 is ultimately a mid-weight Las Cases, with plenty of opulent fruit, but not quite the tannic heft that is such a signature of this reference-point St. Julien. Readers lucky enough to own the 2001 are in for a real treat. This is an especially fine bottle, perhaps the finest I have come across. Aside from all the technical analyses and descriptors, what really matters most is that the 2001 is a wine that delivers immense drinking pleasure. I absolutely loved it. Drink 2021-2051.' 96 points, Antonio Galloni, Vinous, August 2021.

One of the oldest Medoc estates, Domaine de Léoville belonged to some of the wealthiest and most influential noble French families before it was acquired by the Las Cases family. The estate was split up between 1826 and 1840 as a result of the French Revolution. (Expropriation of emigrants' property and constitution of egalitarian redistribution). Château Léoville Las Cases was created, thanks to a kind of birthright, from 3/5 of the original estate and the heart of the domain.
The Grand Vin's current terroir has therefore been at the historic heart of the original terroir since the 17th century. Pierre Jean, Adolphe and Gabriel de Las Cases were successive heirs to the property until 1900, when Théophile Skawinski purchased a share in the estate and became its manager. Léoville Las Cases has now been managed by the same family since the late 19th century and is today represented by Jean-Hubert Delon, sole owner of the Château and proprietor of Château Potensac in the Medoc and Château Nénin in Pomerol.