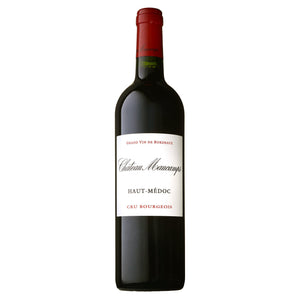 Variety: Cabernet Sauvignon, Merlot

Country, Region:
France,
Bordeaux
Appellation: Haut-Medoc

Located in the Macau en Medoc region not far from the entry to the Margaux appellation. This chateau dates back to the 18th century and now covers 22.5 hectares planted mostly to Cabernet Sauvigon (60%) with Merlot making up 35% of the blend and Petit Verdot rounding out the classic blend with 5% of the final blend. Located not far from the Garonne river the soils here are classic Garonne gravels with a clay sub-soil giving wines of classic mellow character with relatively smooth tannins and an elegant and fine structure making these wines remarkably consistent and approachable even in their youth. The vineyard is maintained under sustainable viticulture guidelines with an average age of vines around 35yo.. Harvest are all done manually and vinification is quite classic with temperature control capping the ferment temperature at 28c to retain freshness and with totp destemming and regular pump-overs 3 times a day the winemaking approach ensures gentle handling of fruit and a tendency towards finesse of tannins and structure. The percentage of new oak is kept to a minimum to ensure the fruit speaks clearly at all stages of the wines long and graceful evolution. These are wines which typically ages effortlessly for up to 20 years or more while also being enjoyable in their youth.