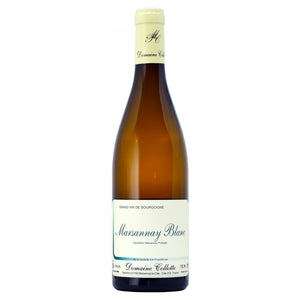 Variety: Chardonnay
Country Region: France, Burgundy, Cote-de-Nuits
Appellation: Marsannay
Shows excellent ripeness and generosity with complex barrel ferment characters and wonderful finesse and detail on the palate. Brilliant. Comes from 20-40+ year vines in 3 different terroirs of Les Etalles, En Blungey and Le Poiset and is raised 50% in oak barrels (10% new) and 50% in stainless steel. It has ripe and citrusy aromas with hints of peach skin and dried apricot. The palate has surprising richness and generosity opening with touches of dried mango and pear skin, fine acidity with long fresh finish.
Domaine Collotte
Created in 1987, the Marsannay Villages appellation is a relatively new one in Burgundy but an ancient and well respected source of fine wine. Located on the southern outskirts of Dijon at the northern end of the Cote de Nuits, Marsannay missed out when the first Villages appellations were handed out in 1930. But it wasn't because the terroir was deemed inferior. It was simply that there was very little Chardonnay or Pinot Noir planted.
The terroir of Marsannay is based on the same complex Jurassic limestone-based geology that runs the entire length of the Cote d'Or. But for the previous hundred years or more, Marsannay's winemakers had been focused on the growing suburban population of Dijon. A task made much more commercially successful with wines made from Aligote and Gamay.
The Collottes have been grape growers in Marsannay for four generations, but it wasn't until 1981 that a young, 16 year-old Philippe Collotte bottled the first wine under the name of Domaine Collotte. He subsequently purchased some mature vineyards of about 40 years of age in both Gevrey-Chambertin and Chambolle-Musigny, to further expand the domaine's repertoire.
In 2013 Philippe was joined by his daughter Isabelle, who had just completed her viticulture and oenology studies at the Lycee Viticole de Beaune. Whilst Isabelle focuses particularly on the production of the domaine's white wines, there is no doubt that her addition to the team has helped refine the quality of the wines across the board. Today Domaine Collotte farms 17ha of vines (16ha currently in production) in Marsannay, Fixin, Gevrey-Chambertin and Chambolle-Musigny.
This a source of accomplished, stylish and very attractively priced Burgundy.