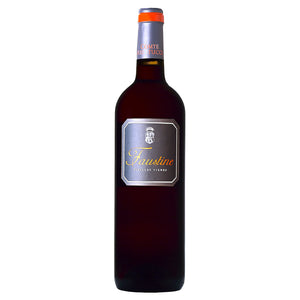 Certified Biodynamic, Integrated Farm
Variety:
70% Sciaccarello (Mammolo), 30% Nielluccio (Sangiovese)
Country, Region: France, Corsica
Appellation: Vin de France


70% Sciaccarello (Mammolo) and 30% Nielluccio (Sangiovese). Hand-picked and sorted in the vineyard and then again at the winery. The fruit is left un-crushed and delivered by gravity into a mix of concrete and wooden thermo-regulated tronconic vats (truncated cone-shaped). Natural-yeast fermented and kept on skins for several weeks with extraction achieved by alternate pump-overs and plunging. Matured in tank on fine lees for 6 months, then assembled in tank and matured for a further 2 months. Bottled with a light fining and filtration only when necessary.

'Characterized by a cherry color with ruby reflections, the powerful nose immediately evokes the maquis [the 'garrigue' of Corsica]. From the attack to the finish, this wine is characterized by its beautiful aromatic palette: aroma of black fruit of a certain complexity (wild berries from the maquis) with a discreet note of red fruit, it also leaves room for the flavors of spices and pepper. Depending on the vintages and the seasons, it should be tasted slightly chilled.' Jean-Charles Abbatucci, Winemaker.

Review for the 2011 vintage:

 
'

Abbatucci's 2011 Ajaccio Faustine – a roughly 70-30 blend of Sciacarellu and Niellucciu – intensely delivers a wealth of floral and herbal notes (especially marjoram and thyme) both in the nose and on a vibrant, buoyant, silken-textured palate. Ripe cherry and strawberry serve for a juicy fundament, while black pepper, smoky black tea, iodine, and mineral salts lend saliva-inducement and pungent invigoration to an exhilarating and mouthwatering finish. I expect this to remain impressive through at least 2018.

' 
93 points, David Schildknecht, The Wine Advocate, August 2013.
'Collectively, Abbatucci's wines will stretch your palate, your imagination, and even your notions about what wine is or can be. (And you'll have fun drinking them.)' David Schildknecht, The Wine Advocate, February 2013.


'Abbatucci's wines are out of this world.' Olivier Poussier, World's Best Sommelier, 2000.
Domaine Comte Abbatucci extends over 100 ha of granite sandy slopes, located in the southern part of Corsica in the Taravo valley. Among the estate's 100 hectares, there are 18 ha of vines at about 100m above sea level but you will also find fruit trees, vegetables, olive trees and sheep which have all been farmed bio-dynamically since 2000.
The estate is one of the oldest vineyard plantations in Corsica and has been chosen to study and experiment the reproduction of ancient vine varieties. The estate grows a wide range of indigenous varieties including Niellucio and Sciacarello as well as the more obscure Morescola, Morescono, Aleatico, Carcajolo Nera, Montanaccia. Life on the estate is regulated by the rhythms of the sun, moon and the planets. The grapes are said to develop in health and harmony with the assistance of traditional Corsican polyphonic music played over loudspeakers.
If it wasn't for Antoine Abbatucci, most of the grapes now grown by his son, Jean-Charles, might well not exist. In the 1960s, local Corsican grapes were being rapidly replaced by international competitors. Antoine was charged with preserving these varieties and, using a hectare of land, created a ampelographic station and saved the fate of 18 of them.            
When Jean-Charles took over in 2000, he began grafting these old varieties onto the existing vines, and then started to grow them biodynamically. Today, 14 of those varieties can be found at Domaine Abbatucci, and there are now around 18 hectares of vines, which are planted on granite slopes 100 metres above sea level. They thrive in an ecosystem in which a wide variety of flora and fauna grow beside the vines, adding to the ecological diversity, an important part of bio-dynamic viticulture. In the winter, a herd of sheep comes to the land, and there is also a herd of striped "tiger cows". The cows are bred by Jean-Charles's brother, Jacque, and eaten at the restaurant run their other brother, Henri. The vines are punctuated by shrubs and olive trees.
The estate produces around 1,500- 3,000 bottles of each type of wine from these old heirloom varieties, so you'll have to hurry if you want to experience the unique qualities of grapes that were raised from the dead. Today Jean-Charles' wines are recognised by experts all over the world as wines that preserve the very particular and original flavours of Corsican terroir.