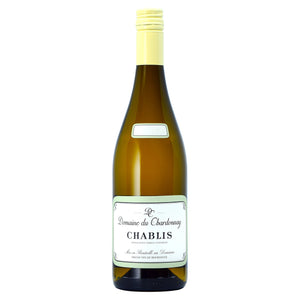 Variety: Chardonnay
Country, Region: France, Burgundy
Appellation: Chablis
From 2 parcels of vines on either side of Chichée with separate vinifications for the 17 hectares. Vinified in stainless steel tanks and bottled under screw cap.
'Here's a wine where the malo was stopped early to 'keep more freshness.' Here's more width and certainly a fresher style – a hint mineral this one. Faint gas – less rich but still supple, involving, layered wine – with plenty of energy. Holding more weight of finishing flavour and for longer too.' Bill Nanson, Burgundy Report, February 2023.
Domaine du Chardonnay
"With a new winemaker joining the fold and taking a share of the business, the wines of Etienne Boileau are going from strength to strength. In the last few years a substantial investment has been made in equipment, with old fibreglass tanks being retired and replaced with new stainless steel (even stainless steel 'barriques'!). The wines have always been great value, classic Chablis and the latest releases are simply better than ever.
Etienne Boileau and William Nahan have taken their retirement so its William's son – Arnaud – who has taken over, but he was on a course (Haute Valeur Environmental) when I visited. Thomas Labille, who previously worked with Domaine Laroche and is responsible for the vinifications, was my host with Axelle Franchini.
They have already been busy – they have new labels for the domaine, the first in 25 years – I'm positive, they are a little less 'supermarket-style.' The elevage is longer and they've changed their seals too, moving to DIAM5 (and to stelvin for the Australian market). It seems that only the vines remain the same – though there are changes there too, after the 2019 vintage!"   Bill Nanson, Burgundy Report, January 2019