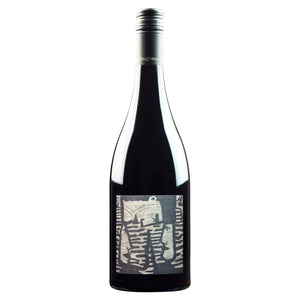 Variety:  Dornfelder, Pinot Noir, Merlot, Sauvignon blanc
Country, Region: Australia, Tasmania
Fruit from vineyards in the Derwent and Coal River and Tamar Valleys and the North West. A novello style red made from Dornfelder (35%), Baco noir (10%), Tempranillo (15%), and Syrah (40%).
We started with Syrah, added the Dornfelder as whole bunch, then Baco noir and Tempranillo as juice. Pressed to tank to complete malolactic ferment. Bottled unfined and unfiltered with no added sulphur.
'The Hughes & Hughes range is one of the great examples of producers diversifying in the landscape of fine pinot noir and chardonnay (and sparkling wines) that Tasmania holds aloft. I like the cut of their jib.' Mike Bennie, The Wine Front, June 2019.
All wines from Hughes & Hughes are from fruit purchased (mostly from southern Tasmania) and made by Jonny Hughes at his 'day job' at Pooley wines. Work has begun on the Mewstone cellar construction so soon the wines will be made at the Mewstone vineyard at Flowerpot. Varietal wines are made using seeded ferments and are fined and filtered whereas small batch wines are made with natural yeast ferments and are largely un-fined and unfiltered as is the practice for all Mewstone wines. These wines all show the lightness of touch and elegance and finesse that runs from the white wines into the Pinot Noirs as well. Never lacking for flavour or personality all wines show pristine fruit and share a unique vibrancy that comes from minimal intervention wine-making.