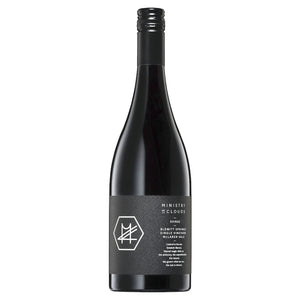 Variety: Shiraz
Country, Region: South Australia, McLaren Vale
Planted into a steep southerly facing slope, The Chase Vineyard is characterised by a very thin veneer of grey loam, supported by a deep bedrock of sandstone, slaty siltstone and ancient rocks. Dating back to 650 million years of age this geology is some of the oldest planted to wine grapes anywhere in the world.
100% Shiraz, harvested in the cool of night to retain freshness and delicacy, we gently de-stemmed to 80% whole-berries with the balance as whole bunch, and then fermented in traditional open vats. We hand plunged daily and tasted regularly to assess colour and extraction before basket pressing to a mixture of old and new French oak puncheons for 12 months maturation. 14.5 % alc/vol.
'A lifted but deep expression of McLaren Vale shiraz, tending towards blue and back fruits, Garrigue herbs, picked necessarily early to retain freshness, and layered in shyly supporting French Oak. Powerful on the palate, this is wine is an interplay between the waves of intense crunchy plumlike fruit, and the tensile strength of the mineral and tannin laden structure beneath. 14.5%' .
After almost three decades shared experience in the wine industry, Bernice Ong and Julian Forwood decided to have a crack at their own (ad)venture. For them, Ministry of Clouds represents the relinquishing of past security and structure for the beguiling freedom and independence inherent in this, their own voice.
They seek fruit from distinguished vineyard sites mostly in McLaren Vale, but also in the Clare Valley for a crystalline expression of Riesling and across the Bass Strait for a flinty and somewhat wild expression of a Tasmanian Chardonnay. Their reds revel in Grenache, Shiraz, Mataro and Tempranillo fruit from a variety of mature vineyard sites through McLaren Vale, some up to 90 years of age.
Ministry of Clouds produce classic wines that show careful attention to detail, wines that speak of the land, that reveal the essence of the season; wines with perfect ripeness yet showing some tension, restraint and poise complete with crunchy texture, delicate balance and a somewhat modest built. They are wines that beg to be shared on a convivial table consumed with various foods, flavours and textures.