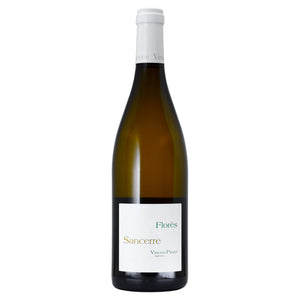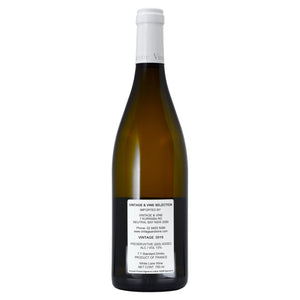 Variety: Sauvignon Blanc
Country, Region: France, Loire Valley
Appellation: Sancerre

2020 has produced an outstanding suite of wines at Vincent Pinard, and this is the flag-bearer which can be found in many of France's 3 star restaurants, some of which have been pouring and listing it for 50 years or more. Which only serves to highlight the consistency of the domaine, from Vincent's father's tenure, right through Vincent's and now on to that of his sons Florent and Clément.
Fruit for Florès is selected from their younger vines (but now pushing 40 years old!) around Bué, all estate owned. The key vineyards are Emois, Vallons, Petit Chemarin, Le Bourg, Crépon, Dargente and Bois Brulés. For the 2020 the wine was fermented in 80% large oak cask and 20% stainless steel, as the brothers have progressively increased the use of large oak over the last several years. The result is a wine that is still crisp and racy in the classic Sancerre style, but also with more texture, depth and complexity than it had 10 years ago.

'The 2020 Sancerre Flores is fine, elegant and floral. Textured and light in body, there's a delightful tension through the soft core; a light citrusy note accompanies a savoury leesy character alongside apricot and nectarine. On the medium length, the Sauvignon note of boxwood peeps out reminding you of the variety. Drink 2022-2028.' 89 points, Rebecca Gibbs MW, Vinous Media, July 2022.
'Brothers Clement and Florent Pinard are the 15th generation (or so they think – they wouldn't stake their lives on it) to run the family domaine in the village of Bué. They're young and dynamic and obtained biodynamic certification in 2017. The Pinards have created their own yeast starter and are restrained in their use of sulfur. They are often one of the first in the village to harvest, which they put down to farming the vineyard organically for more than 15 years. In recent warm vintages (2018, 2019 and 2020), they have achieved harmony when others have struggled. The domaine has an enviable list of the top sites in the appellation including both the Petit and Grand Chemarin vineyards and Le Chêne Marchand (all on caillottes soils), as well as a wealth of older vines; even its entry-level Florès is produced from 35-year-old plantings. Balance, harmony and elegance are common threads that weave across the range. Large format barrels are employed in varying proportions for all of its cuvées except for Florès, while lees aging builds appetizing texture. One of my go-to Sancerre producers.' Rebecca Gibb MW, Vinous, August 2021.